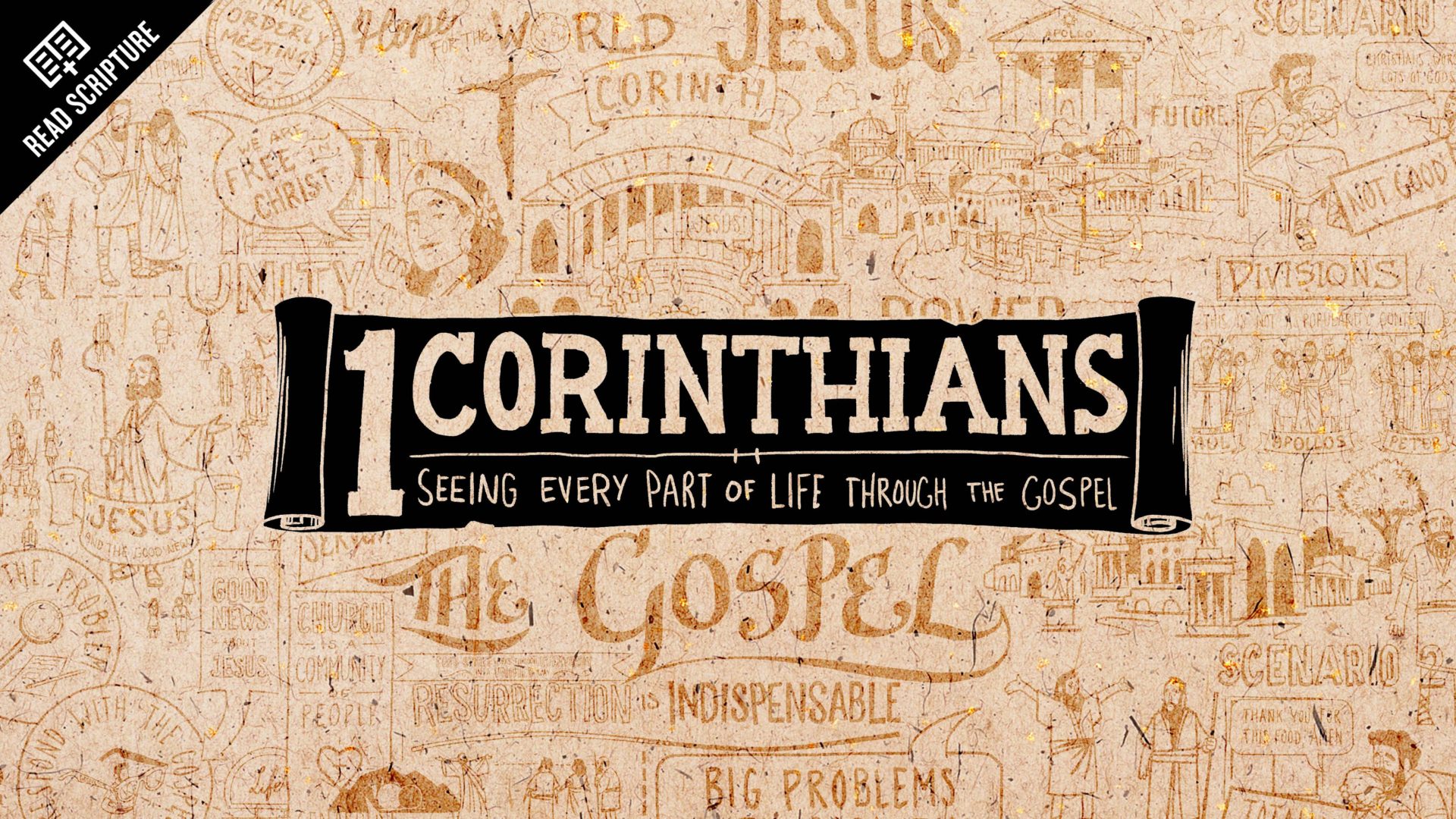 Over the next few weeks, the second reading at Sunday Mass will be taken from Saint Paul's First Letter to the Corinthians (1 Corinthians). This week, we read the first few verses of chapter one:
Paul, called to be an apostle of Christ Jesus by the will of God,
and Sosthenes our brother,
to the church of God that is in Corinth,
to you who have been sanctified in Christ Jesus, called to be holy,
with all those everywhere who call upon the name of our Lord Jesus Christ, their Lord and ours.
Grace to you and peace from God our Father
and the Lord Jesus Christ.
(1 Cor 1:1-3)
Here's some background on the letter. As scholar Richard Hays points out, anytime we read one of the New Testament letters, we are really reading someone else's mail! Of course, these documents have been canonized as sacred scripture, and are indeed the Word of God. So, there is always a message from the Lord for us when we read them. But in another sense, as Hays notes, Paul probably would have preferred that some of the "issues" the believers of Corinth were dealing with were not broadcast to the ages. There's a lot of embarrassing stuff here – everything from sexual immorality within the congregation, to lawsuits among church members, to divisions, factions and personality cults; and much more.
Thankfully for us, this letter was preserved, because it reminds us that there really was no "golden age" in Church history, even in the beginning, where everything was perfect and all were perfectly holy. We in today's Catholic Church are still dealing with the same old sins. Human nature is no different. "The more things change, the more they stay the same", as the saying goes. We can use Paul's letter to figure out how best to deal with problems like these in today's Church.
And thankfully for us, God's grace is still just as powerful now as it ever was back then. God is still in the business of salvation and redemption. As Paul notes in today's reading, the Corinthians (and us) are "sanctified in Christ Jesus, and called to be holy" (1 Cor 1:2).
But, what does being called to holiness really mean?
This Sunday's Gospel (John 1:29-34) reminds us that Jesus pours out the Holy Spirit on us in Christian baptism. And our baptism calls us to two things, which can never be accomplished without the help of God's powerful Spirit : 1) Holiness (becoming a saint); and 2) Apostolate (sharing our faith and helping others to become saints, too). Let's focus briefly on the first point, that of holiness.
As one writer is fond of saying, becoming a saint means becoming "the best version of yourself". It also means becoming more like Jesus Christ, who is "the way, the truth, and the life" (John 14:6). It is Jesus' truth and life poured through our unique personalities, situations, and vocations. But we must cooperate with Jesus in this process. God does the heavy lifting, of course, but it doesn't happen without effort and willingness on our part.
As St. Josemaria Escriva wrote:
"They have the stuff of saints in them." At times you hear this said of some people. Apart from the fact that the saints were not made of "stuff", to have "stuff" is not sufficient. A great spirit of obedience to your (spiritual) Director and great readiness to respond to grace are essential. For, if you don't allow God's grace and your Director to do their work, there will never appear the finished sculpture, Christ's image, into which the saintly man is fashioned. And the "stuff" of which we were speaking will be no more than a heap of shapeless matter, fit only for the fire…for a good fire, if it was good "stuff"!
(The Way, No. 56).
http://www.thefaithexplained.com/content/uploads/2015/04/FX-logo@2x.png
0
0
Cale Clarke
http://www.thefaithexplained.com/content/uploads/2015/04/FX-logo@2x.png
Cale Clarke
2017-01-14 17:24:19
2017-01-14 17:24:19
Sunday Scriptures: 1 Corinthians Overview