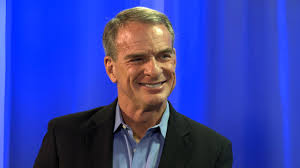 The Faith Explained Conference on September 27 (go here for tickets: http://goo.gl/Rdgl6M) is fast approaching, and I can't wait! As we explore our conference theme of "Jesus: Yesterday, Today, and Forever" (Hebrews 13:8), we'll be spending some time in the presentations on apologetics – offering a reasonable basis for Christian faith.
William Lane Craig is one of the foremost Christian apologists and philosophers active on the world stage today. Over at his Reasonable Faith site, Craig has posted a great talk that he presented at Calvin Seminary on the value of apologetics. Here's a snippet:
Having sound arguments for the existence of a Creator and Designer of the universe or evidence for the historical credibility of the New Testament records of the life of Jesus in addition to the inner witness of the Spirit could increase one's confidence in the veracity of Christian truth claims. On Plantinga's epistemological model, at least, one would then have greater warrant for believing such claims. Greater warrant could in turn lead an unbeliever to come to faith more readily or inspire a believer to share his faith more boldly. Moreover, the availability of independent warrant for Christian truth claims apart from the Spirit's witness could help predispose an unbeliever to respond to the drawing of the Holy Spirit when he hears the Gospel and could provide the believer with epistemic support in times of spiritual dryness or doubt when the Spirit's witness seems eclipsed. One could doubtless think of many other ways in which the possession of such dual warrant for Christian beliefs would be beneficial.
So the question is: do natural theology and Christian evidences warrant Christian belief? I think that they do. In my published work I have formulated and defended versions of the cosmological, teleological, axiological, and ontological arguments for God's existence and have also defended theism against the most prominent objections lodged by atheist thinkers to belief in God, such as the problem of evil, the hiddenness of God, and the coherence of theism. Furthermore, I have argued for the authenticity of Jesus' radical personal claims and the historicity of his empty tomb, his post-mortem appearances to various individuals and groups, and the unexpected belief of the earliest disciples that God had raised him from the dead. Moreover, I have argued, using the standard criteria for assessing historical hypotheses, that the best explanation of these facts is the one given by the disciples themselves: God raised Jesus from the dead.
The entire address, which is well worth your time, can be found here.