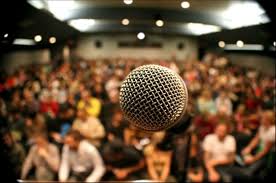 Folks, there is still a bit of time left to order tickets for The Faith Explained Conference online at this link: http://goo.gl/Rdgl6M. After tonight, one can only buy tickets at the door.
Here are the topics of tomorrow's presentations:
Cale Clarke: Jesus, Alive Forevermore: The key question is this: Did Jesus rise from the dead? If this didn't happen, nothing else matters, as St Paul himself said: "If Christ is not risen, our preaching is useless, and so is your faith". We'll examine the evidence for the bodily resurrection of Jesus of Nazareth.
Dr. Craig Evans: Talk #1: How Old and How Reliable are the Bible Manuscripts? Many scholars say that one can't trust the text of the Bible – that it has been hopelessly corrupted over time. Is this true? What do the latest discoveries tell us about the trustworthiness of the Scriptures?
Talk #2: Jesus and Archaeology: Learn how archaeology helps us to understand – and in many cases to confirm what we know of – Jesus of Nazareth.
Cardinal Thomas Collins: Discipleship: What does it mean to truly follow Jesus in the 21st century?
I can't wait…see you there!