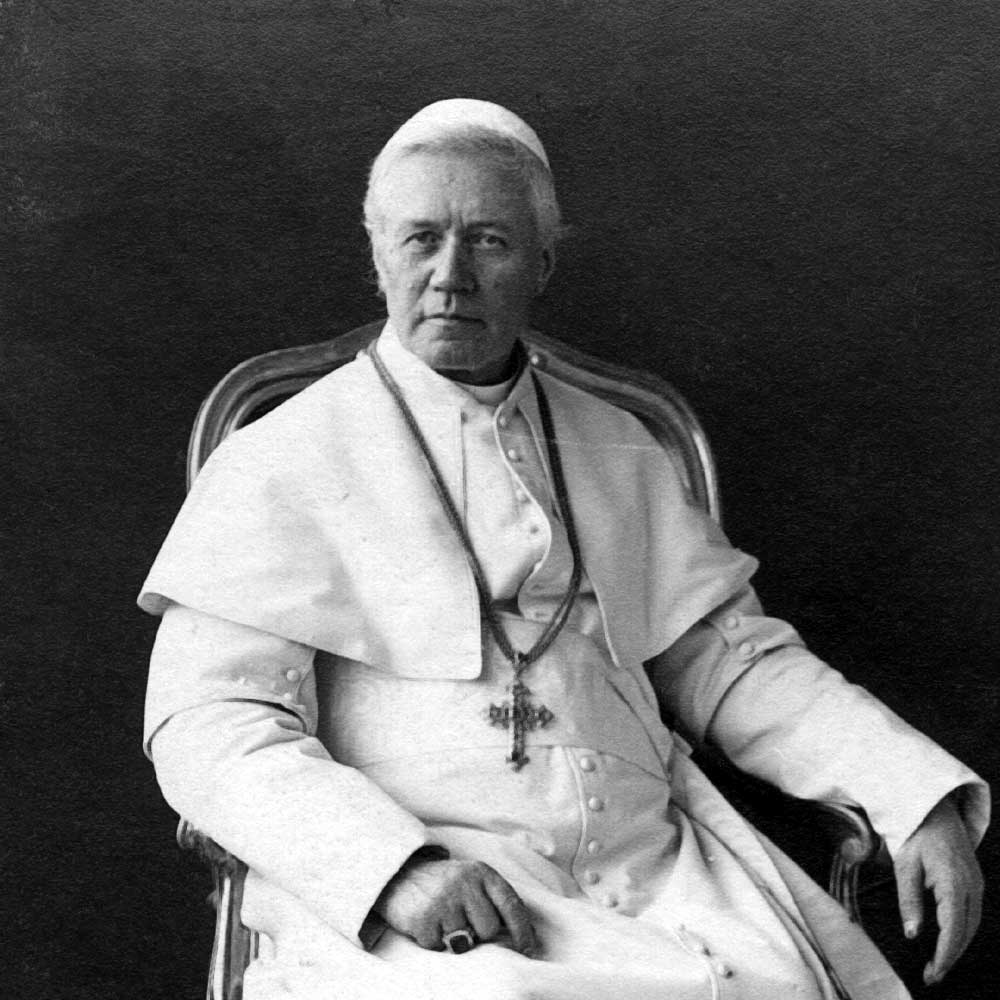 Today marks the feast day of Pope St Pius X, who occupied the See of Peter from 1903-1914. One of St Pius' great reforms was to lower the age of first communicants to the age of reason (usually considered to be around eight years old). As long as a child believed that the Eucharist was the Body, Blood, Soul, and Divinity of Jesus Christ – hidden under the appearances of bread and wine, that child could receive communion. This is a great thing, because it reminds us that we can be sure a doctrine is true, without necessarily having complete and total understanding of it.
For example, no one, not even the greatest theologian, completely understands the doctrine of the Trinity. And anyone who says they do is mistaken, for no one has complete understanding of the uncreated, three-in-one Godhead crammed inside one's feeble, created mind. Yet, every Catholic can be sure it is true that God is a Trinity of Persons, because it has been divinely revealed. In the same way, I believe and know that electricity works. I have certitude about it, even though I'm not a professional electrician and can't explain the circuitry and currents involved. For me to benefit from it, I simply need to make an act of faith in what I know to be true – by turning on the light.
One of the reasons I left the Catholic Church as a twentysomething university student was that I could never get a satisfying answer from the Catholics I knew about why certain doctrines were true. I thought this was evidence of the weakness of the faith. In reality, I was, of course, making an elementary error in thinking that, simply because a religious adherent couldn't explain a tenet of their faith, it therefore follows that it is not true.
Although we should, as the original Pope, St Peter, encourages us, "make every effort to add to (our) faith…knowledge" (2 Peter 1:5), one can still have certitude about these things, even if we don't have perfect knowledge of them. Why? Because we have a divinely authorized Church to teach them to us – and we need this. If each of us had to reason our own way to saving knowledge of God by ourselves, we'd be in trouble, easily led astray. God foreknew this, providing us with a Church that would be Mater et Magistra (Mother and Teacher), safeguarding Jesus' teachings until the end of time. We thank our Lord for this today, and for providing his Church with great spiritual fathers like St Pius X.
What do you think? Share this post on Facebook, Twitter, and LinkedIn.
You may also like: Pope Pius X and the Immaculate Conception
http://www.thefaithexplained.com/content/uploads/2015/04/FX-logo@2x.png
0
0
Cale Clarke
http://www.thefaithexplained.com/content/uploads/2015/04/FX-logo@2x.png
Cale Clarke
2015-08-21 16:01:07
2015-08-21 18:57:44
Pope St Pius X and the Certitude of Faith