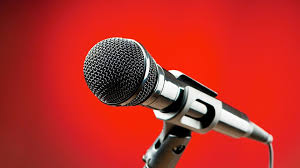 I'm very happy to announce today that all the talks from the recent Faith Explained Conference are now available for you to purchase and download in digital format by clicking here:
This resource features a presentation by the great Cardinal Thomas Collins. Speaking as only he can, he enlightens minds and sets hearts on fire with his brilliant talk on discipleship. We are so grateful to His Eminence for taking the time out of his busy schedule to join us and celebrate Mass that day.
There are also two full-length presentations from the incomparable Dr Craig Evans. One talk is on the reliability and authenticity of the New Testament documents, with a special focus on what modern science can tell us. Evans also presents us a talk on Jesus and Archaeology, and how discoveries in this field can shed light on the Scriptures.
This series also includes my talk on the Resurrection of Jesus, which will help you explain the reality of Easter to your friends and family who have fallen away from the faith – or who perhaps have never known the living Christ.
I decided to release these talks as a set first – keeping the costs low, at only $6.75 per talk. Hey, that's less than a fast food meal, and more nourishing to your faith! Please note that prices are in US dollars.
Happy Easter!
http://www.thefaithexplained.com/content/uploads/2015/04/images.jpeg
168
300
Cale Clarke
http://www.thefaithexplained.com/content/uploads/2015/04/FX-logo@2x.png
Cale Clarke
2015-04-02 10:08:17
2015-04-08 20:50:08
Conference Talks Now Available!