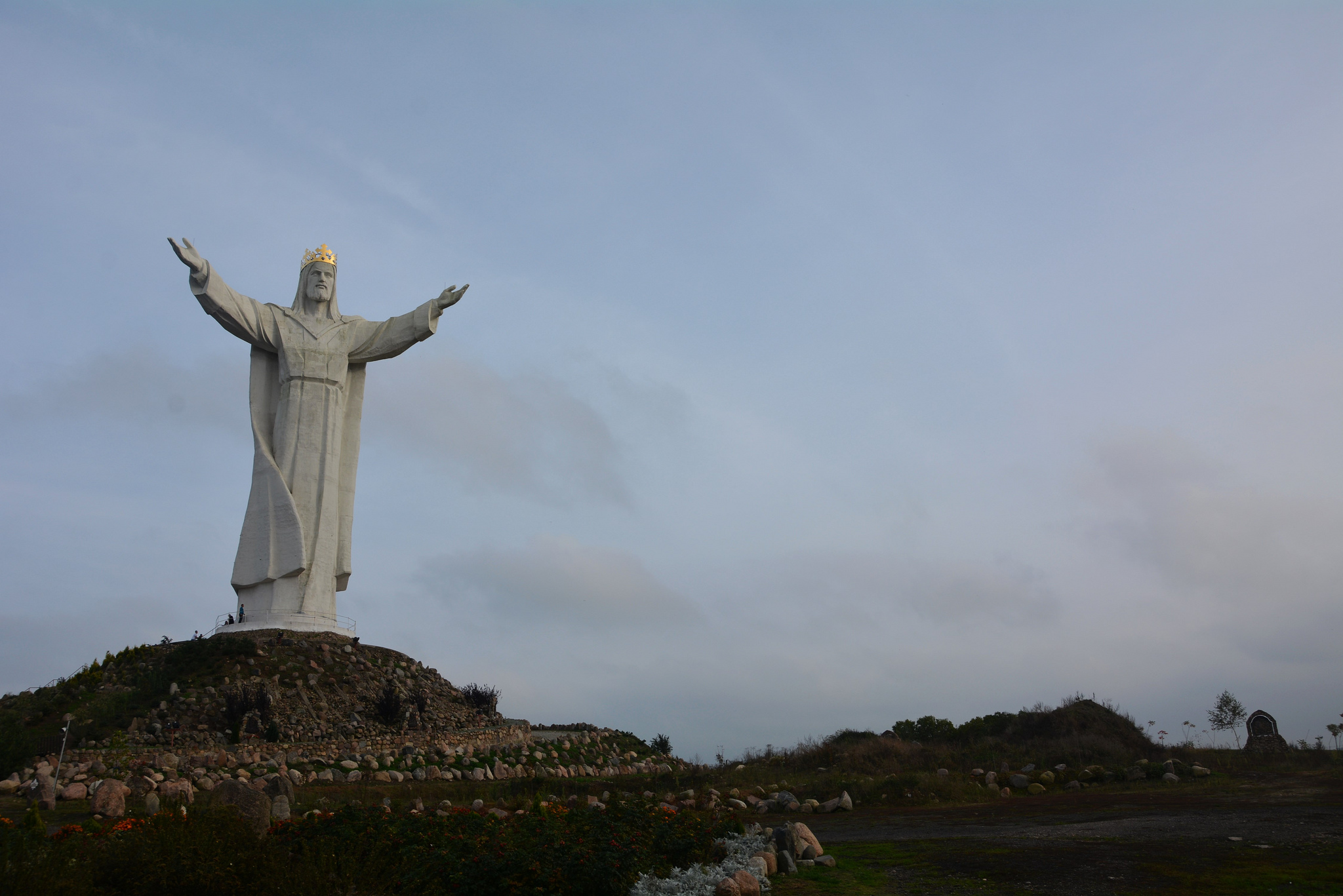 Q. This Sunday is the Feast of Christ the King. Can you explain how this relates to the second reading, which is taken from the Book of Revelation?
A. In the Old Testament, the Kings of Israel (think of David and Solomon) and the priests of Israel (think of someone like Caiaphas, the High Priest who condemned Jesus to death, along with Pilate), were different individuals with different roles. In fact, the Essenes (the Jewish sect that lived, among other places, at Qumran and wrote the Dead Sea Scrolls) expected two different Messiahs to come: a Priestly Messiah, and a Kingly Messiah. They actually expected the Kingly Messiah to wage war against Rome, and that he would personally slay "The King of the Kittim" (the Roman Emperor himself) in the final battle.
Jesus radically combines (and redefines) the roles of King and Priest in his own person. In fact, Jesus is both Priest and Victim, the sacrifice and the one who offers it: "Jesus Christ is the faithful witness" (Revelation 1:5). The word "witness" in the original Greek text means "martyr" – one who offers one's life for God. Unlike the Kingly Messiah envisioned in the Dead Sea Scrolls, Jesus does not attempt to kill the Roman official, Pilate, but instead allows himself to be killed as a sacrifice for sin. This is why Jesus says to Pilate (as we read in today's Gospel): "My kingdom does not belong to this world. If my kingdom did belong to this world, my attendants would be fighting
to keep me from being handed over to the Jews" (John 18:36).
Jesus is indeed King – not just over Israel, but over all nations: "the ruler of the kings of the earth" (Revelation 1:5). Jesus received this kingship from God the Father, which is why Revelation says that "he is coming amid the clouds" (Revelation 1:7). This is actually a reference to today's first reading from the Old Testament Book of Daniel (Daniel 7:13-14), which speaks of "one like a son of man" (remember, "Son of Man" was Jesus' favourite self-designation on the Gospels), "coming with the clouds of heaven" to receive "dominion, glory, and kingship" from "the Ancient of Days" (God the Father). The Daniel text says that "all peoples, nations, and languages serve him". This will indeed be fulfilled at Jesus' Second Advent.
Q. How can we apply these truths to our lives today?
A. Today's second reading reminds us that Jesus "has made us into a kingdom, priests for his God and Father" (Revelation 1:6). By virtue of our baptism, we all share in Christ's "offices" of King and Priest. And we must exercise these offices the way Jesus did: we don't "Lord it over people", but rather lay down our lives for others by serving them as Jesus did. Everything we do – in our spiritual life, our work, our relationships, and in sharing our faith – must be united by this concept of serving God and others. This is our priestly sacrifice for God. And in Jesus' Kingdom, "to serve is to reign."
http://www.thefaithexplained.com/content/uploads/2015/04/FX-logo@2x.png
0
0
Cale Clarke
http://www.thefaithexplained.com/content/uploads/2015/04/FX-logo@2x.png
Cale Clarke
2015-11-21 15:06:46
2015-11-22 15:45:03
Sunday Scriptures: Christ the King