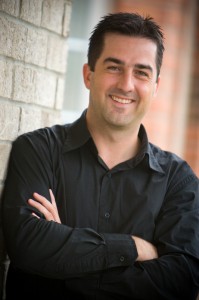 Cale Clarke, Director of The Faith Explained Seminars
Cale's two most amazing discoveries in life have been that Jesus would forgive him, and that Patricia would marry him. In 2004, Cale returned to the Catholic Church, which was founded by Jesus Christ, after spending ten years in Evangelical Protestantism, with much of that time spent in pastoral ministry.
Cale is now the director of The Faith Explained Seminars, equipping Catholics with the tools they need to explain and defend their faith, using the Scriptures as their guide. He is a frequent keynote speaker at retreats and conferences, and created The New Mass app, the iPhone and Android app for understanding the new English translation of the Mass.
Cale's graduate supervisor is the legendary New Testament scholar Dr. Craig A. Evans. Together, Dr. Evans and Cale participated in the ongoing archaeological dig outside the old city walls of Jerusalem. This excavation, which has unearthed a likely high priestly mansion from the time of Jesus, was recently featured on NBC News.
Cale has guest hosted Catholic Answers Live, the #1 Catholic radio program in the world. He has also been interviewed on EWTN's The Journey Home program, on CTV News, and on CBC News' The National. A frequent guest on Salt & Light TV, he was a popular columnist for Catholic Insight magazine.